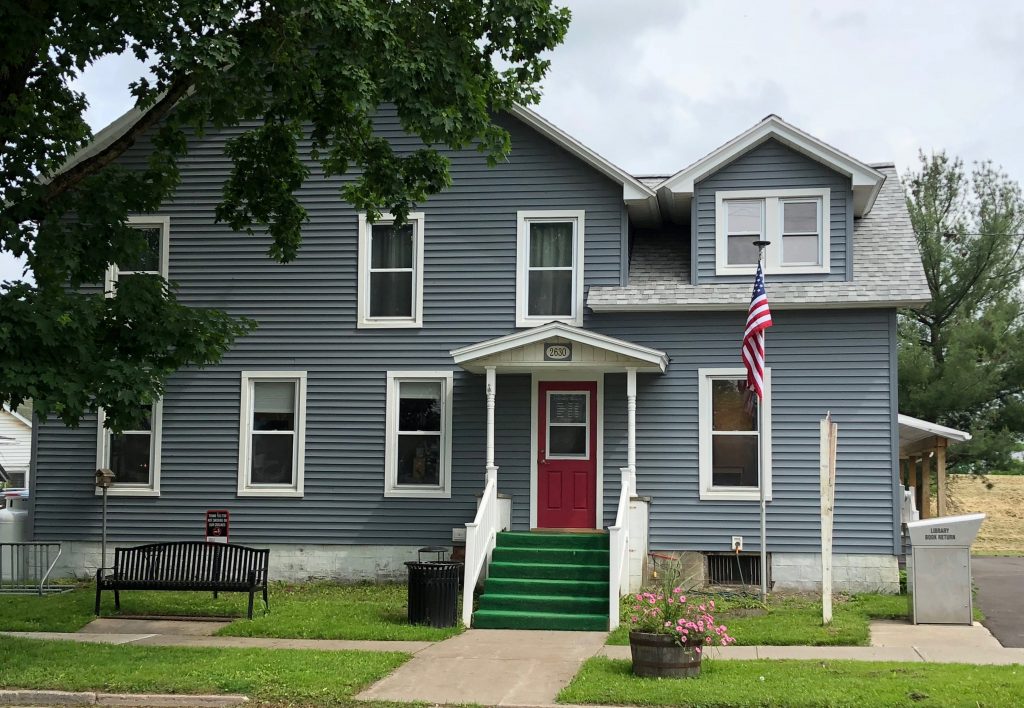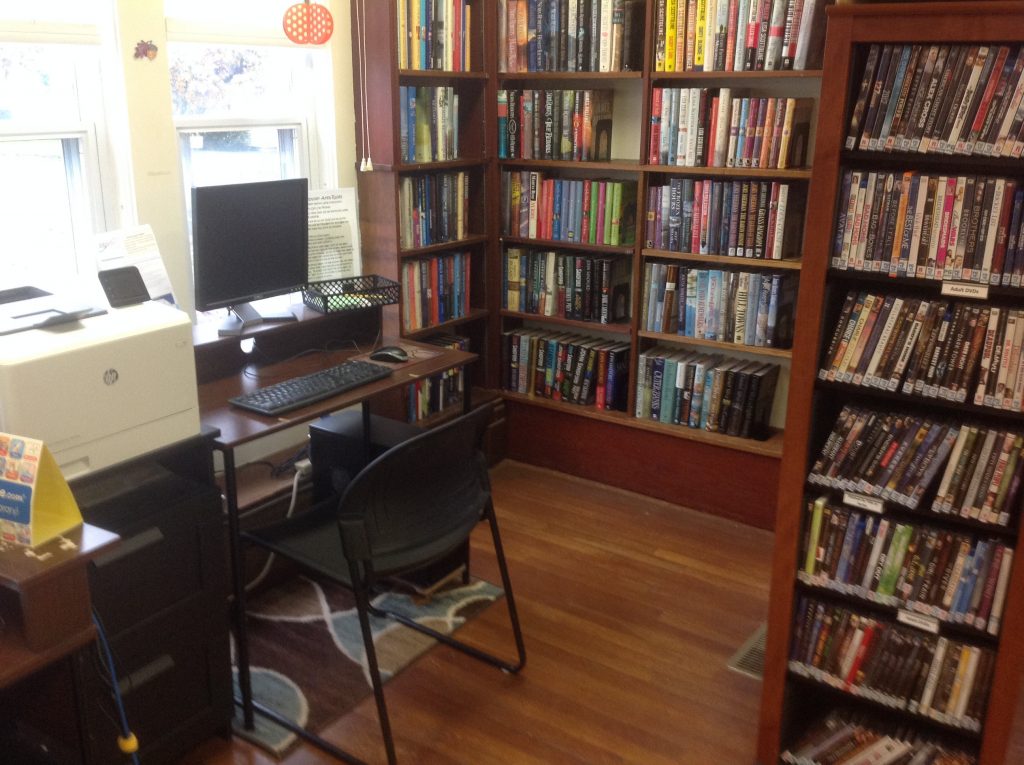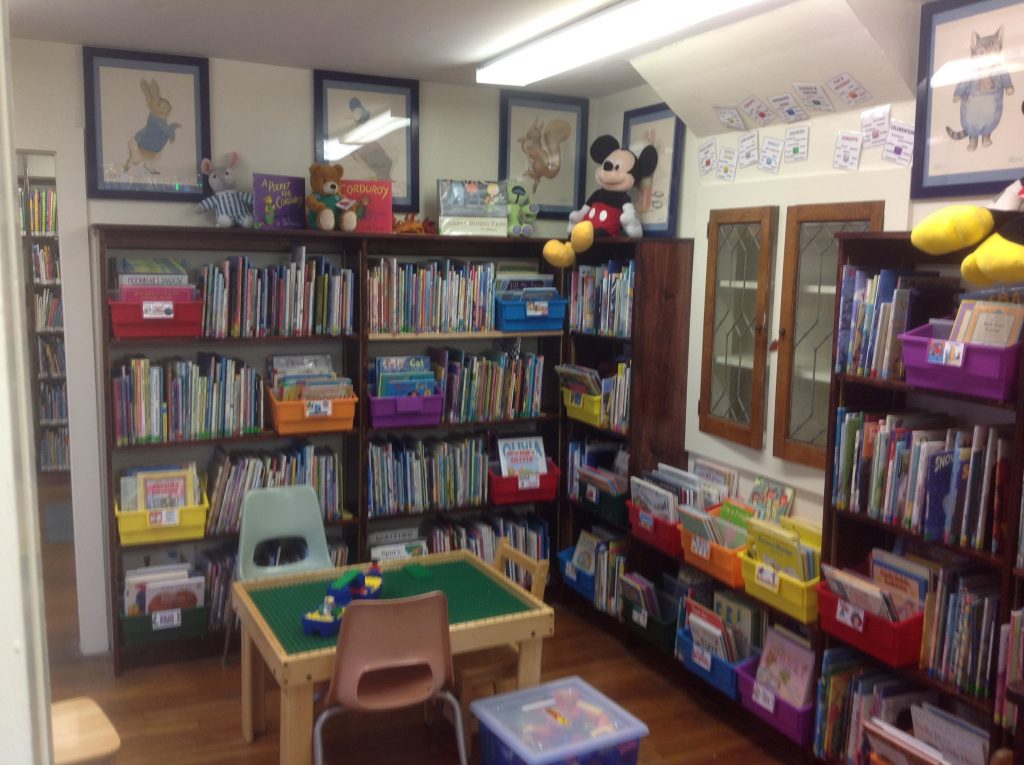 In June 1958, Miss Mary L. Wilcox, a retired high school librarian, died and willed her village home and business property of the Village of Whitney Point.She specified that her house, in which she had operated a variety store and lending library, must be used as a public library, to be supported in part by revenues from the business property. Also, at this time, the village began to grant funds monthly for the purchase of new books.
Setting up a new library was a community effort. Mary had approximately 1500 books in her own lending library. Other books were donated by members of the community. Three-thousand books were purchased from the Corner Book Shop in Binghamton, NY for ten cents a copy!(date?) Books weren't the only items necessary for the set-up. There were other hurdles to overcome. Shelves, desks and tables had to be obtained. Money was donated by individuals and the Rotary Club for furniture while some shelving and a desk were made by members of the community. Others gave furniture such as the table which is still in the front room and is a lovely antique .
Many volunteers have helped with typing and cataloging, including students from the Whitney Point High School. Drapes were made by yet another community member. A Friends of the Library group continues to support the Library today.
The Library opened in June 1959 for 22 hours each week. Over 50 years later, the Library is still thriving. Open a total of 35 hours each week, we offer a vastly expanded catalog and variety of services. (#books?)
1959 – Library opened. Mary L. Wilcox, a retired school librarian, willed her home to the Village of Whitney Point to be used as a local library.
1963 – Library joins the Four County Library System
1976 – Funds were received through a federal grant and from local donations to add the Tioughnioga Room onto the library.
1997 – Computers are made available for public use.
1999 – Library automates. All books are barcoded and the catalog is transferred to a computer database, eliminating the card catalog.
2007 – DVDs are added to the growing library collection.
2014 – The library becomes a School District Tax District to establish stable funding.